Realtor Referral Program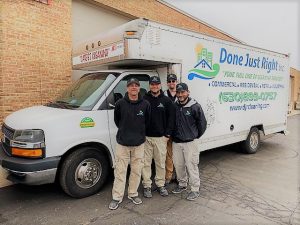 How many times have you went to list or show a home and noticed it needs a good cleaning?
We understand how difficult it may be to sell a dirty home! Better yet, a client may fall in love with a home but comment about the amount of cleaning it may need.
As a Realtor, you want to provide the best experience for your client.
Wouldn't you want to provide your clients with the best opportunity to have all your cleaning needs provided to them or provide a housewarming gift for your new clients. A great way to retain clients for their future home selling or buying needs!
At Done Just Right, Inc we offer all Realtors a 25% OFF Discount for all their clients.
Our Team is ready! Leave your cleaning to the professionals!